For Domestic and International Buyers
Paterson Grain is an industry leader in international agriculture and is committed to providing premium Canadian-grown grain products to its domestic and international customers. Paterson Grain's product line includes a full range of high-quality conventional, organic and identity preserved commodities.
Products
We are global providers for the best in conventional, organic and Identity Preserved commodities.
The World's Best
Paterson Grain provides customers around the world with the world's best grain, oilseed and specialty crops to meet their many and varied requirements. Our Domestic and International operations market millions of bushels annually to over 118 countries across seven continents. Together they are responsible for the handling and distribution of the following conventional, organic and Identity Preserved products.
Domestic Origin
Cereals: Barley, Corn, Durum, Oats, Rye, Wheat
Oilseeds: Canola, Flax, Soybeans
Pulses: Lentils, Peas
Meals: Canola, Linseed, Soybean
By-Product: Dried Distillers Grains, Screenings, Wheat Middlings
International Origin
Cereals: Barley, Durum, Oats, Wheat
Oilseed: Canola, Linseed, Soybean
Pulses: Beans, Lentils, Lupins, Peas, Vetch
Meals: Canola, Linseed, Soybean
U.S. Origin
Cereals: Durum, Oats, Corn
Oilseed: Canola, Flax, Soybean
Pulses: Peas, Beans
Meals: Dried Distillers Grains, Soybean Meal
Paterson Grain's FlaxPure whole flaxseed,  has passed an unprecedented selection process. This process ensures uniform color, exceptional flavour, and a high concentration of Omega-3 fatty acids that has brought Canadian grown flaxseed the attention it deserves.  Paterson Grain's Flax Plant is ISO 22000 compliant and HAACP certified and has the largest cleaning capacity of its kind in Western Canada, and no order is too large to fill.
Nutritionally rich flax seed ingredients for:
Pet Foods
Equine Market
Poultry Market
Hog Market
Products
FlaxPure 99.5% & FlaxPure 98%
The highest quality whole flax seed provides an excellent source of omega-3 essential fats. Our cleaning process ensures plump, well-matured seeds providing superior flavour and uniform colour. The whole seed is available in two purity levels providing all the nutritional benefits of flax in an animal diet:
FlaxPure 99.5%
Superior whole flax seed at a 99.5% purity level
FlaxPure 98%
High quality whole flax seed at a 98% purity level
FlaxPure Whole Flax Seed Specs
FlaxPure Milled
FlaxPure Milled is a superior milled flaxseed. It is a ready to use with no need to process. FlaxPure Milled has been carefully milled from FlaxPure 99.5% selected seeds to ensure maximum absorption of the nutrients.
All FlaxPure products are beneficial for:
Healthy coats & hooves
Chronic inflammatory conditions, such as arthritis
Strengthening immune systems
Clearing skin conditions, such as dandruff
Silky, shiny fur
Decreasing nervousness in horses
Increasing omega-3 levels in eggs & pork
Larger healthier piglets when fed to breeding sows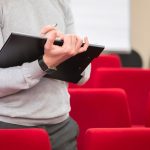 Our Quality
Our reputation was built on our dedication to quality. We maintain our quality through the ISO 22000:2005 standard for food safety.
Quality Assurance
Western Canadian grain is considered the standard of quality. The rich prairie soil, extreme climate and the expertise of Canadian farmers all come together to produce some of the best grain in the world.  Our growers have an international reputation to protect, and our buyers in both North America and abroad assume we're providing them with the best grain available, so we're very careful about quality control. It benefits everyone to protect the integrity of our grain.
ISO 22000:2005
As part of our commitment to providing the best possible quality, we have worked to ensure our Inland Export Terminals are all ISO 22000:2005 compliant.
The ISO 22000:2005 standard is a food safety management system by which we monitor and control food safety hazards within our operations, and ensure we meet or exceed statutory and regulatory food safety requirements. The principles of Hazard Analysis and Critical Control Points (HACCP) are included in the ISO 22000 system and define the approach we use to identify and prevent potential hazards.
Thanks to our system of quality control, buyers can honestly declare they use only the best grain for their consumer products.
C-TPAT
The Customs-Trade Partnership Against Terrorism (C-TPAT) is a joint initiative between the US government and businesses involved in trade with the United States. Paterson Grain was an early proponent of the program and has been a member of C-TPAT since its inception. Our common goal is to build cooperative relationships that strengthen border security and preserve the supply chain's integrity. As part of this initiative, we have established security practices to protect our cross-border shipments, and we share these guidelines with our related companies and partners involved in the processing and transportation of our grain and grain products.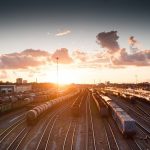 Logistics
Our network of inland and port terminals is backed by over a century of logistics experience.
Truck, Rail & Vessel
Over a century of experience gives us the expertise to manage the logistics for moving your product efficiently by truck, rail and vessel to your port of destination.
Our partnership with TruckFreight International ensures our access to reliable transportation to and from our terminal network. TruckFreight is an ISO 22000:2005 certified service provider and further enhances our product quality promise.
East, West, South – We've got it covered
Paterson Grain operates a network of more than 40 grain elevators spanning the Western Canadian prairies. It is through these facilities that we source, handle and distribute our high quality conventional, organic and Identity Preserved products.
The backbone for our grain handling system is a group of nine inland terminals. Paterson Grain is credited with the evolution of the prairie elevator into today's modern inland terminal capable of cleaning grain shipments to export standards.
Product Integrity: ISO 22000: 2005
All of our inland terminals are ISO 22000:2005 compliant and products handled through them receive the special handling and accountability required by the ISO 22000 specification for food safety management. That's a claim our competitors can't make.
These interior handling facilities supply our port terminal facilities for export around the world.
Vancouver
Paterson Grain is a major shareholder in the Alliance Grain Terminal at the Port of Vancouver. Our facilities in Vancouver serve as our primary gateway to the Asia-Pacific.
Thunder Bay & St. Lawrence Seaway
Our shipping agreements in Thunder Bay, Ontario and on the St. Lawrence Seaway support the European, U.S., and eastern Canadian markets.
U.S. Gulf, Mexico & Pacific Northwest
We have excellent rail access to the U.S. gulf coast, the pacific northwest, Mississippi River ports, the Great Lakes, and gulf of Mexico.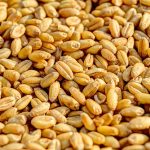 Grading Standards
Links to the Canadian Grain Commission's official grain grading guide.